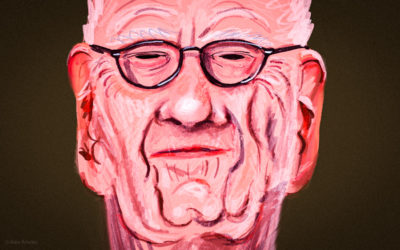 Rupert Murdoch's News Corp is shrinking – Facebook is now 60 times the size – yet its political clout still has Australia's politicians entranced. When will its hold over politicians fade?
News Corp is just not that big any more. Google is worth $US946 billion on the sharemarket and Apple $US1.3 trillion while the American media mogul Rupert Murdoch presides over an empire in decay. News is valued by the sharemarket at a piddling $9.5 billion.
We say piddling with tongue firmly planted in cheek. It is still enormous but it is shrinking. Having just posted a billion-dollar loss for the March quarter, News and its rival Nine continue to flog assets to raise cash.