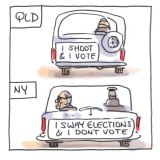 "In Queensland, Murdoch has a near monopoly in print, not just in Brisbane but in the major regional centres. The core skill craft of the Murdoch editors, through headlines, photo selection and personality-based stories is to de-legitimise Labor leaders over time, as opposed for example to [Prime Minister] Morrison, who is routinely referred to as matey "ScoMo" or respectfully as simple "PM". And try and find one unflattering photo of Morrison for the whole campaign. All these factors have a cumulative effect."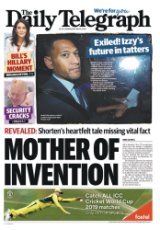 And yet, one difference between this campaign and previous elections was the willingness of Labor's leadership to return fire on the Murdoch press.
'Unrelentingly partisan': Did the Murdoch press sway the election?