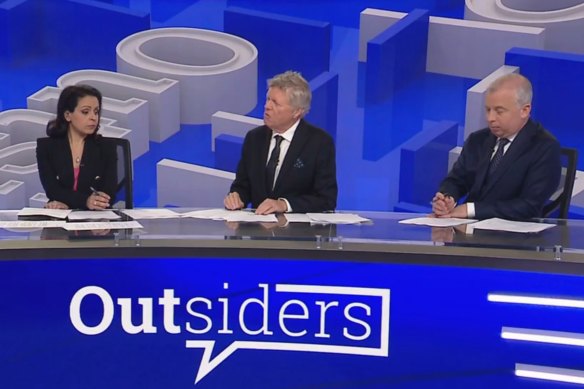 ACMA findings are merely the result of a tree counting with no consideration or concept of the forest that will continue to generate the same unwanted results that breach the ACMA standards. In other words, they're not a critical analysis of the system that underpins Sky News. The business model that lends structure to, and operates Sky News. They can't or aren't interested in seeing the forest only the trees and not the foundation on which Sky News and The Outsider's corrupt practice is based. Anchors are chosen to model themselves on Fox News's Tucker Carlson, Laura Ingraham and Sean Hannity et.al to be numbers and rating chasers that attract audiences for advertisers and create a platform to attract and influence the widest audience possible with no ethical or journalistic standards in mind. They are there to simply lobby for ultra-conservative monied interests which happen to align with the regressive far right and not news.
They are simply Murdoch's Media a business for profit first and news merely incidental. Best seen and understood through the prism, blueprint or business framework of PR, propagandists and lobbyists for hire. A tool for the sale of influence by any means an unwitting but voting public. Fox News USA has recently magnified the very nature of Murdoch's corrupt practices and put them on show globally. However, you won't hear about it on Sky News or in 65% of Australia's mainstream print media.
The authority found the program, which is hosted by Rowan Dean, Rita Panahi, and James Morrow and broadcast on Sky News, had breached its responsibilities to present news accurately and fairly and to distinguish clearly between factual material and commentary on four separate occasions between October and December 2021.
Source: Foxtel's Outsiders repeatedly breached accuracy guidelines on climate coverage, media authority finds