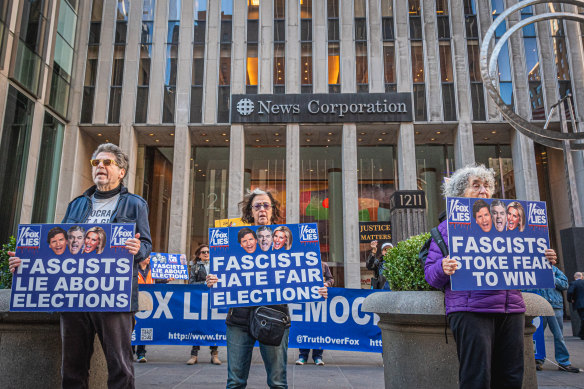 The Nazification of Fox News and the Dominion lawsuit threw the Murdoch's into a panic
A recurring theme of his show during the six years that it ran in prime time on Fox News was the displacement of white Americans by people of colour. Carlson often framed topics in the news as part of a larger struggle between "us" and "them," with immigrants and other marginalised groups steadily and surely taking from whites what had long been theirs: political and cultural power in the United States.
The text message by Tucker Carlson set off panic at the highest level of Fox News and contributed to a chain of events that ultimately led to the TV host being fired.
Source: 'It's not how white men fight': The Tucker Carlson text that sent Fox News into a panic