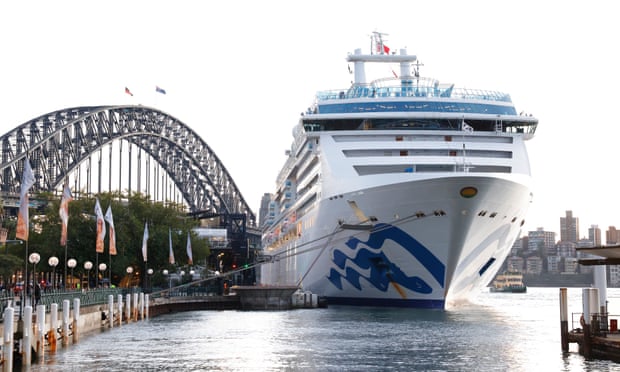 At the same time RAT tests are being reported to be inaccurate in 4 out of 10 cases and the subsidy on the tests is being dropped nevertheless passengers are being allowed to leave. Are we witnessing the repeat of the Ruby Princess time-bomb?
After departing Eden on the New South Wales south coast with more than 2,300 people onboard, the Coral Princess berthed at Circular Quay just before dawn on Wednesday, where it will remain for a day before returning to its home port of Brisbane.
Passengers will have to record a negative result on a rapid antigen test before disembarking but the crew will have to remain.
Source: Covid-hit Coral Princess cruise ship docks in Sydney | Health | The Guardian