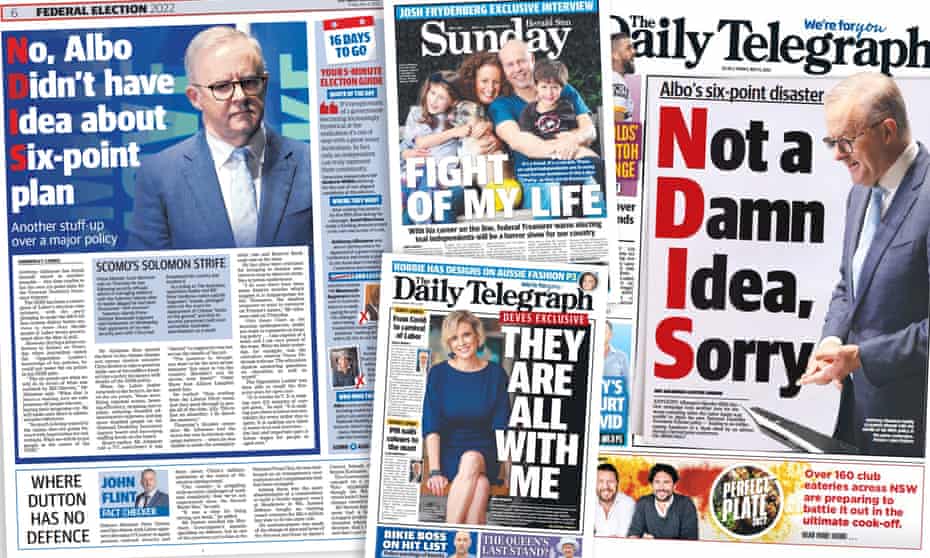 One might even be lead to believe Newscorp is actually doing Albo a favor by amplifying the money, the bullies, and pork-barrelling he's up against.
While the prime minister was given free rein, the Labor leader faced the heat on Q+A.
  Newspaper headlines about Anthony Albanese and his 'blunder' on the NDIS Patricia Karvelas asked: 'Should leaders have an encyclopedic memory of every policy?
"It's 16 days to save the country from the mad left," was the war cry from Paul Murray leading in to his cosy pre-recorded chat with the prime minister on Sky News on Thursday night.
Source: Headlines go hardline on Albanese while Morrison looks to the Sky | Amanda Meade | The Guardian