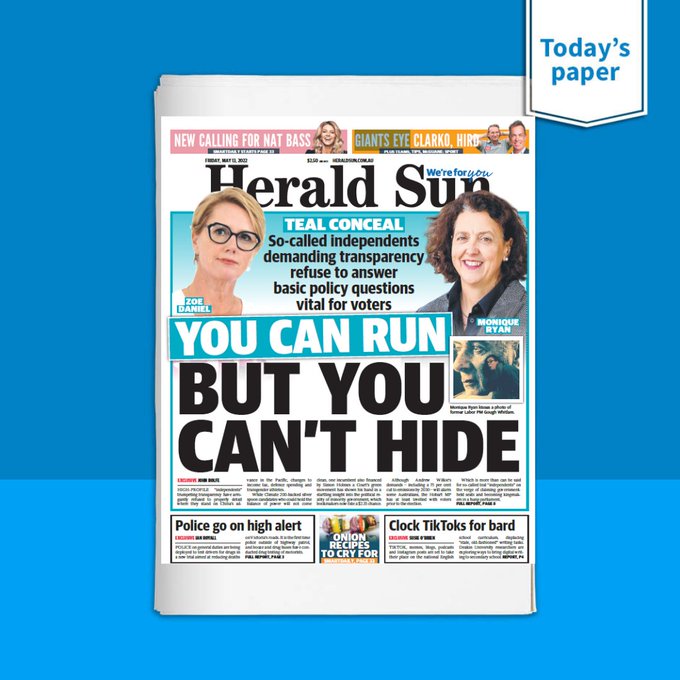 News Corpse's business model is that of a paid influencer, not as a News organization. If the ALP wins nothing will change. However, the question of selling a fake product is rarely addressed other than by private defamation action. News isn't opinion! Yet opinion is constantly on the front pages of News Corp mastheads. Yet, the Herald Sun isn't sold as an "Opinion Paper". Their impotence will be felt on their bottom line and editors might be sacked. However, their direction won't change because they market themselves to those with the money and will continue to do so and they aren't on the Left of the political spectrum. They will continue to promote fake news and opinion rather than the product they duplicitously promise but never deliver.They are the Peter Foster of Australia's media without the record of arrests.
News Corporation's dominance, and its bias, do matter. But they matter less than they used to. The evidence shows naked campaigning and biased reporting undermines trust, and that undermines the purpose of the exercise.
Source: Election 2022: Will News Corp's impotence be exposed?