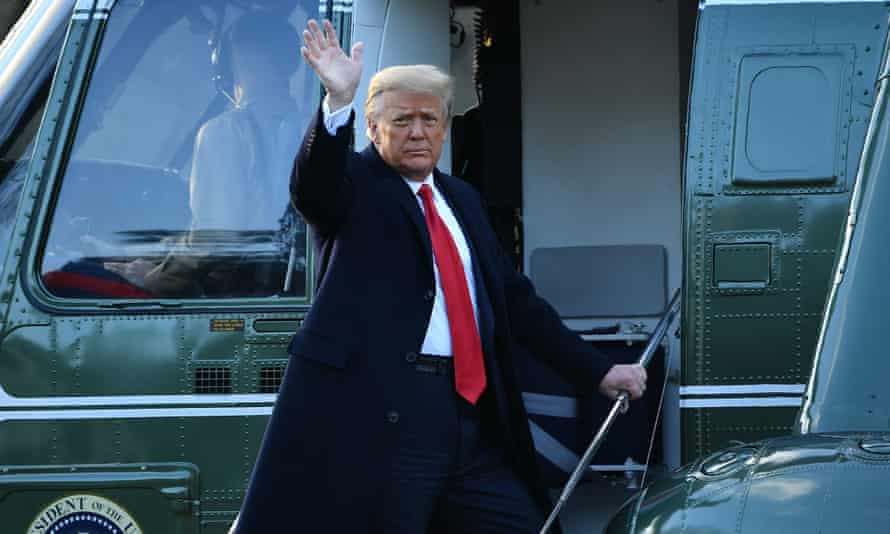 Now that Donald Trump has gone, what will his ride-or-die supporters in Australian media do? How will they "own the libs" when the libs have their hand at the tiller? Whose ideas will they crib as US conservatism falls deeper into a post-Trump fugue? The recent output of high-profile Australian Trumpists suggests that the solution will be to gradually back away from Trump himself, even as they double down on aspects of the Trumpist movement. That's necessary because, even for the diehards and the know-nothings, since the 6th of January, Trump the man has revealed himself to be a spectacularly toxic liability. He departed, according to Gallup's numbers, as the least popular US president in the history of opinion polling: he had the lowest average approval rating over the life of his presidency and, unlike every other president since Roosevelt, he never enjoyed majority approval.

We shouldn't forget which Australian commentators carried water for Trump | Donald Trump | The Guardian

To the TROLLS at News Corp Bolt, McCrann, Sheridan who couldn't have a moment of silence or bipartisan respect before dancing on his body " virtually none of Gough's reforms were repealed by the Fraser Government and most continue as part of our political identity to this day." That is completely overlooked by you all in doing your masters work.
The list of reforms of the Whitlam government is quite unbelievable for such a short time in office.
Some of these reforms were small but significant in their symbolism — like selling the black Rolls Royce Commonwealth cars and replacing them with more modest white cars like those we see today. Some of the Whitlam reforms were momentous and truly shaped the future of the country, universal health care, land rights, free tertiary education and abolishing conscription being obvious examples.
It's noteworthy that virtually none of Gough's reforms were repealed by the Fraser Government and most continue as part of our political identity to this day.
After so many years in opposition, the Labor party were brimming with pent up plans for the country and were in a hurry to implement them — too much of a hurry perhaps. Whitlam polarised the nation as perhaps nobody since has done.
He also cast doubt upon our relationships with our grand old allies, the U.S. and UK.
He gave us a new national anthem to replace God Save the Queen. He abolished royal titles in Australia (that Abbott has now reinstated). He opened the question of whether or not Australia should host secret U.S. intelligence facilities, like Pine Gap. He ended conscription for the Vietnam War and ordered an end to Australian involvement in the U.S. orchestrated overthrow of the democratically elected government of Chile.
Never before or since has Australia so substantially chartered its own course with respect to significant international events.
I recently wrote a series of articles at The Guardian on the sorry state of our democracies. Most of the points I discussed in those pieces didn't relate to the Whitlam Government.
Love them or hate them, you have to admit that they didn't sail close to the political wind and they weren't afraid to lead. They stated their aims and they implemented reforms to achieve them. Gough Whitlam had a powerful vision for a different Australia and he tried to lead Australia towards that vision. Despite the high speed train wreck that ended the Whitlam Government, to a very large extent they succeeded in radically reshaping the country to more resemble their vision.
I, for one, think our country is immeasurably better off for having had that brief period of genuine political leadership. I may have lost my love of the Australian Labor Party but I never lost my love of Gough — warts and all.
Thank you Gough Whitlam, rest in peace.