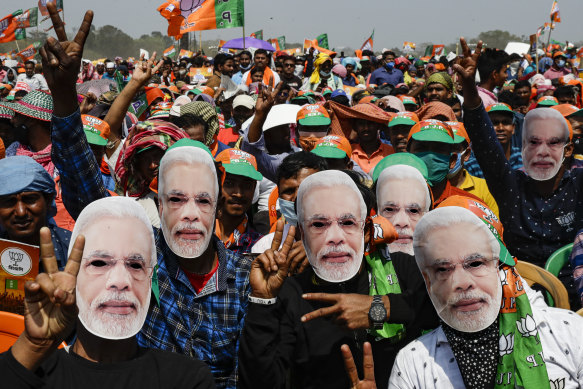 The rise of Religious Nationalism is detrimental to the principles of Democracy
India's Bharatiya Janata Party, or BJP, has more members than most countries have people.
The unit's latest report says there has been "a serious deterioration in the quality of democracy under leader Narendra Modi, whose Hindu-nationalist Bharatiya Janata Party has presided over increased intolerance and sectarianism towards Muslims and other religious minorities" and that a failure to "crack down on the persecution of religious and other minorities by Hindu nationalists continues to weigh on India's democracy score".
To rise from the fringes of Indian politics to become the world's biggest party has been a stunning achievement. But can Indian democracy flourish with a political behemoth like the BJP?
Source: India's BJP: The rise of the world's biggest political party