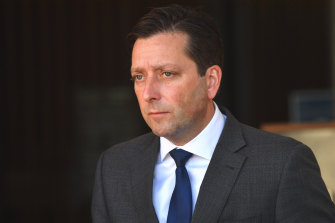 Little Matthew Guy has a Liberal vision of turning Victoria into an Australian China, Vietnam or Cambodia just as Morrison is. Filling our region with an imported and casualized workforce in "factories". Meanwhile, 2021 owners of such organizations are dreaming of becoming automated in order to shrink human labor costs. It seems Little Matthew Guy still has a 20th-century vision returning to factories like those that used to make shoes and clothes for our military but with imported labor which fits with Morrison's scheme of an easily manipulated, exploited casualized and an imported workforce. A workforce to keep the cost of labor down to less than automated. Currently the LNP are doing just that with a Pacific nations workforce.
We used to call it "blackbirding" cheapening labor costs. Doesn't Guy realize China has an extremely highly-skilled workforce building the most advanced equipment the world has ever seen? Is he actually suggesting his incentives be directed to the renewable energy sector? The sector Morrison has put the brakes on. If he is he sounds very Dan Andrews to me. Albo is incentivising retraining by making TAFEs free. Neither are dreaming of factories filled with the sweat of human labor.
Opposition Leader Matthew Guy wants to reclaim Victoria's historic position as the manufacturing engine room of Australia with a $2.5 billion fund he says will create thousands of jobs.
Source: atthew Guy wants to make Victorian a manufacturing great again