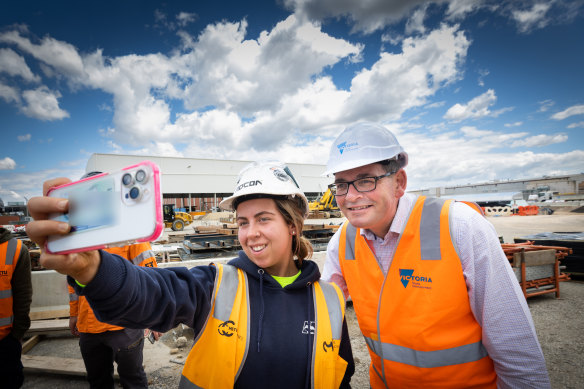 The Age's attempt to make out that Dan Andrews is pushing to make public reporting of IBAC leaks illegal, and that Matthew Guy, is a crusader for press freedom is actually propaganda built on a house of cards. Buried yet again in the Age's biased report is the hidden fact. It's IBAC and QC Redlich who is appealing for stronger laws against the leaks in their investigations. Leaks well before any formal report is even released and leaks before any conclusions have been reached. The new Age is in the full conspiracy swing of an American a PR agency modelled on Fox News, News Max and OAN in competition with Murdoch's Herald Sun for number one spot.
IBAC now wants to go a step further and is pushing the government for "urgent" legislation that would make it an offence for any person to report the contents of draft IBAC reports.
In a strongly worded statement, IBAC said it was a "critical" part of the natural justice process to give people the chance to respond to preliminary findings.
It said this natural justice process had forced it to seek the injunction to prevent The Age from publishing information from the draft report. (The Age)

Source: IBAC investigation: Dan Andrews rebuffs questions on probe as corruption watchdog calls for tough laws against media