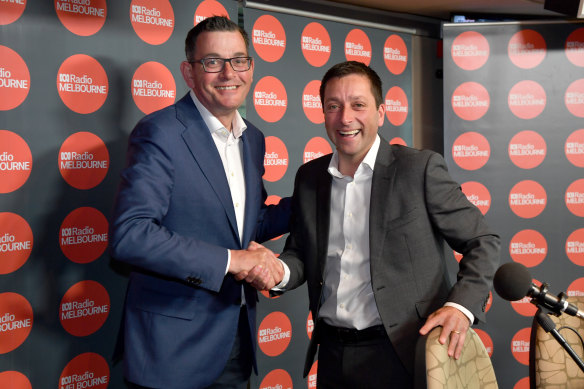 However, what we are witnessing is Matthew Guy in opposition being given more time than any other opposition leader on Peter Costello's Ch9 presented as News. When will this free time be declared a political donation because his fake promises are certainly not news or information?
At the time of writing, with only a few weeks to go, there is still no agreement between the parties for even one leaders' debate on radio, TV or at a community forum. Senior ministers and their shadows ought similarly to be committing to open public contests where voters have an opportunity to speak directly to those who seek to govern our lives.
Source: Are we witnessing an election campaign without proper debate?