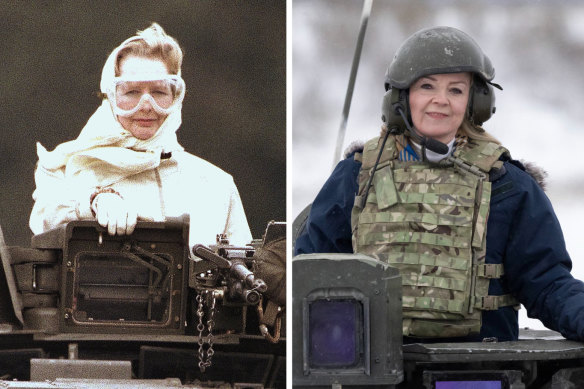 Truss is noted for being against and then for Brexit, and then for and against Climate change. She's nobody's Truss. The UK is lost more than it realises.
Channelling Margaret Thatcher, her political idol, Truss donned a helmet and radio headset in images reminiscent of the former prime minister taking a spin in a tank while visiting British forces in West Germany in 1986.
In the months since, the 47-year-old has even been accused of deliberately dressing like Thatcher, the first woman to become British prime minister, whose decade-long reign in Downing Street remains divisive across the union decades on.