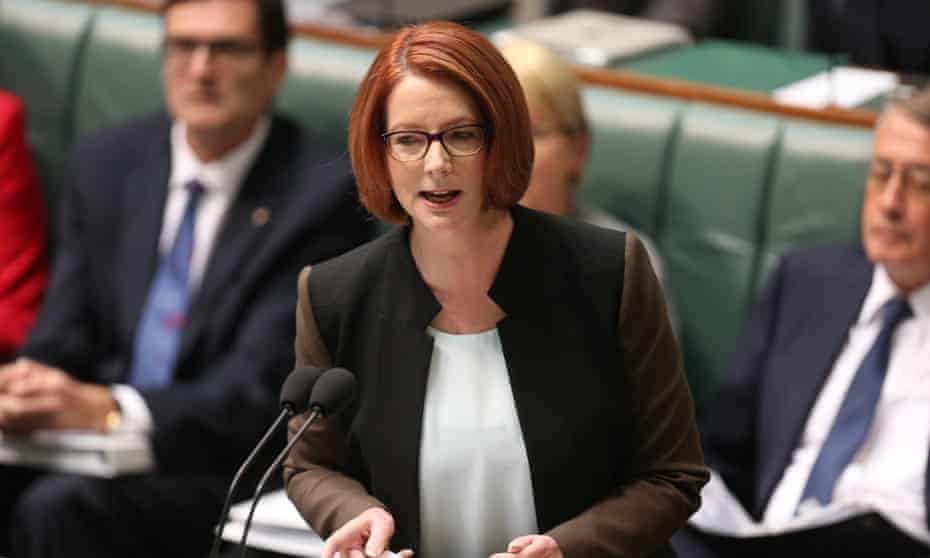 Gillard outperformed Abbott and Morrison when it came to bills passed by both houses.  She topped the list when one considers the daily rate with which Acts were passed. Morrison and Abbott captains of Nope  lagging considerably behind
The prime minister, Scott Morrison, and his treasurer, Josh Frydenberg, have both said voting for independent candidates in the federal election could lead to the "chaos" of a hung parliament. Scott Morrison Labor says rate rise highlights PM's shredded credentials but Morrison insists it's part of pandemic journey Read more However, a Guardian Australia analysis of legislation passed and not passed under various governments shows the minority government led by Julia Gillard actually had a better success rate in passing legislation than the Morrison government.
Last month Frydenberg warned in a media conference this was not the time to take a chance on "the chaos of a hung parliament".
Similarly, when asked during an interview on Tuesday whether he would negotiate with independents, Morrison said he would not.
"This is a real question for the people who are voting at this election," he told 3AW. "Voting for the independents is a vote for chaos."
It should be noted that both of the above analyses do not count the number of bills lost to failed negotiations prior to the introduction of legislation.
However, in the context of minority governments, or governments that have a minority in the upper house, these indexes may give us an indication of which governments were better and worse in their negotiations with crossbenchers or the opposition.
Source: Will a hung parliament lead to 'chaos'? What a Gillard v Morrison comparison reveals | Australia news | The Guardian