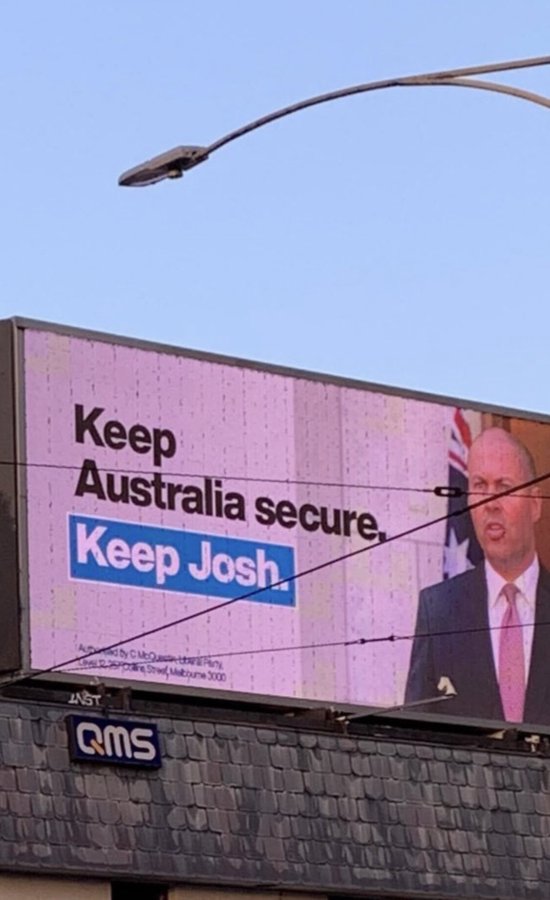 Billboards are bobbing up around Kooyong desperately imploring voters to "Keep Josh", and we are only at the mid-point of the 2022 election campaign. Thanks, Scott Morrison.  
"Mothball Him"
Meanwhile, Labor has sallied forth with its solution to the housing crisis, the government buying a share of peoples' homes. This despite both parties ignoring, for decades and still now: negative gearing, SMF lurks, a 15-year delay in implementing money-laundering reforms, capital gains relief, and other incentives for property developers.
And talking about the latter, Rupert Murdoch's front pages this weekend are splashing with dubious numbers in a report by government consultants and donors EY, commissioned by property lobby Master Builders, claiming that cutting red tape – that is, abolishing the Australian Building and Construction Commission (ABCC) – will cost us $50bn. How good is a six-week election campaign!
Source: Josh billboard begging, more wacky Rupert scares, Labor to buy you a house – Michael West