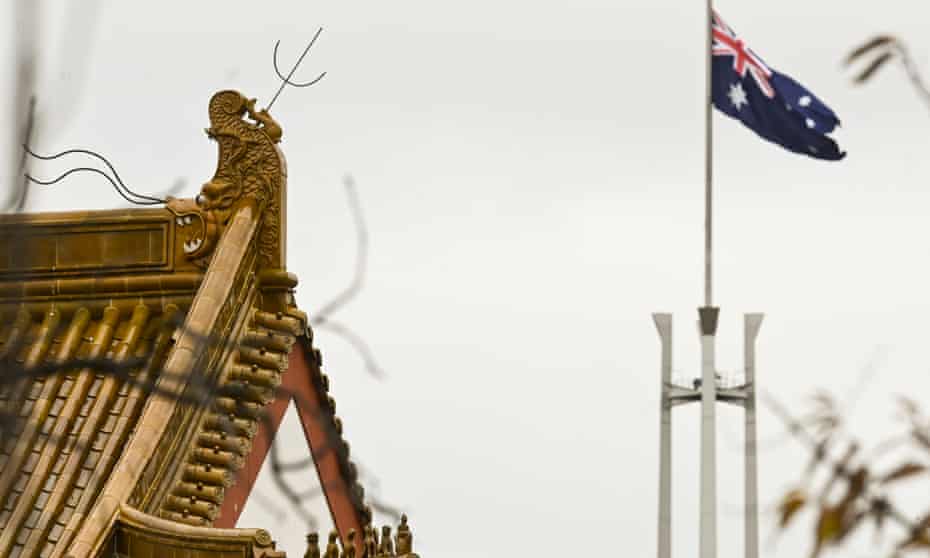 Morrison is doing a lot of political whining about fairness in our Democracy just as Abbott once did when complaining against the ABC. "Why aren't they supporting us" he cried and banned MPs from the from any interviews on our national broadcaster, cutting funding by a $1bn over the past decade. "We are the Government and we should be supported" has been Morrison's catch cry as well. The LNP wants flag-waving, not questions.  Morrison is doing an Abbott crying, and always loudly that nobody loves his government loves or supports him despite the fact that all he's done for the past 3 years has been campaigning for this election and doing it badly.
1) Abbott closed down Radio Australia and created a vacuum in the region
2) Abbott was far more interested in Europe War Memorials, Knighthoods and Shirt-fronting Putin. Being a Friend of China was a political and economic advantage.
3) However Murdoch Media were constantly rubbing China the wrong way and China asked the Abbott government to intervene but they ignored it because Murdoch was a far more essential associate of the LNP. He was their publicist.
4) Morrison and Dutton have always known "impressing Murdoch in Australian politics was a must". More so than being friends of China's and so they set out to do just that as neither were really Murdoch's picks. China simply ran second to Domestic politics, the next election was always in the front of mind. Without Murdoch Media the LNP were dead in the water. It's Murdoch that makes MORRISON's MIRACLES HAPPEN.
As the Coalition campaign seeks to revive the talking point that Labor always "takes China's side", Scott Morrison implored reporters to "just look at the record". So we did just that and found the claims by the prime minister and his senior ministers are either factually inaccurate, misleading, or lack context.
Source: Factcheck: the Coalition says Labor always 'takes China's side', but are the parties' positions so different? | Australian election 2022 | The Guardian