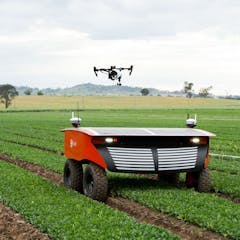 With the coming of the LNP in 2013 the Government budget for Science and Research into anything Climate Science project or Clean energy one was cut. Any ideas for research need not apply. "Go find your funding in the private market place". The CSIRO came close to being dismantled and climate related shown the door.
Meanwhile PM Tony Abbott tried to install Dr Bjorn Lomborg and his Copenhagen Consensus Center into any Tertiary Institute that would take him with a $4m carrot. The CCC had been kicked out of Denmark and no longer the favoured spruiker of America's Kings of Coal the Koch Bros because he was too globally recognized as a mere propagandist. The incentives for renewable energy in Australia the world's best placed nation for clean energy development were abandoned to the private market which today PM Scott Morrison still spruiks as the world's best practice.
Is it a coincidence that 40,000 University academics lost their jobs and weren't declared eligible for JobKeeper? That Education is one of the most casualised  job sectors in Australia and that we have become the laggards of scientific R&D in the OECD? No, because that appears to be the LNP's vision of a " great do nothing government". Yet has 100 coal projects ready to be funded along with gas and oil on it's books moving forward. In fact SANTOS was the primo government supported attraction in the Australian pavillion at COP26. All in all Morrison made Australia look like Philip Morris which is claiming it intends to UNSMOKE the world with "more tobacco". Australia's Fossil Fuel Industry Santos etal claim they intend to DECARBONISE it by selling "more gas" aided by the LNP.
Federal support for developing a green fuel export industry is growing slowly. However, industry and financial consortia have been investing rapidly in green technologies and plants.
Source: How can Australia get cracking on emissions? The know-how we need is in our universities