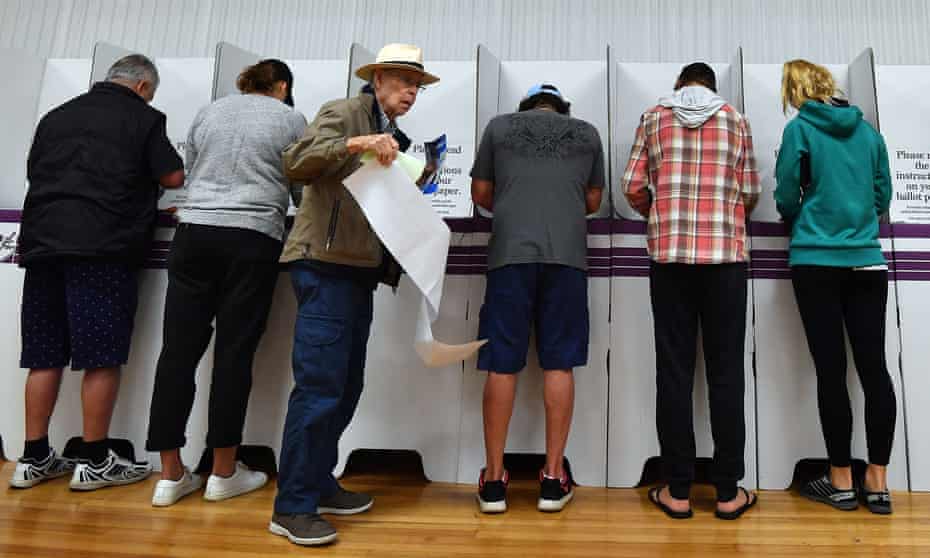 With nothing but scandal after scandal not knowing what to do this government is following the footsteps of Trump's Republicans and it's obvious. Cobble the vote whereever possible and ensure the most vulnerable who the won't help can't vote. They are desperate to appear like a government rather than what they are, a ship of fools.
But while requiring IDs may materially help them in some close electoral contests, this is better read as a symptom of the Australian right's stunning lack of imagination.
Australia has no voter fraud problem but the Coalition wants to look like it's doing something
A proposal to tighten voter ID laws emanated from the Liberal party room last week.
It resembles many initiatives of the Morrison government, and most of the ideas which have emerged from Australian conservatism more broadly in the past decade or more, in that it is opportunistic, unoriginal, and so unnecessary as to be baffling.
It does not appear to be a response to anything that is actually happening in Australia.
There is no evidence of widespread voter fraud in Australia, where compulsory voting and universal electoral enrolment make voter fraud at scale almost inconceivable.
Source: The plan to tighten Australia's voter ID laws is just a clumsy uptake of US culture wars | Jason Wilson | The Guardian