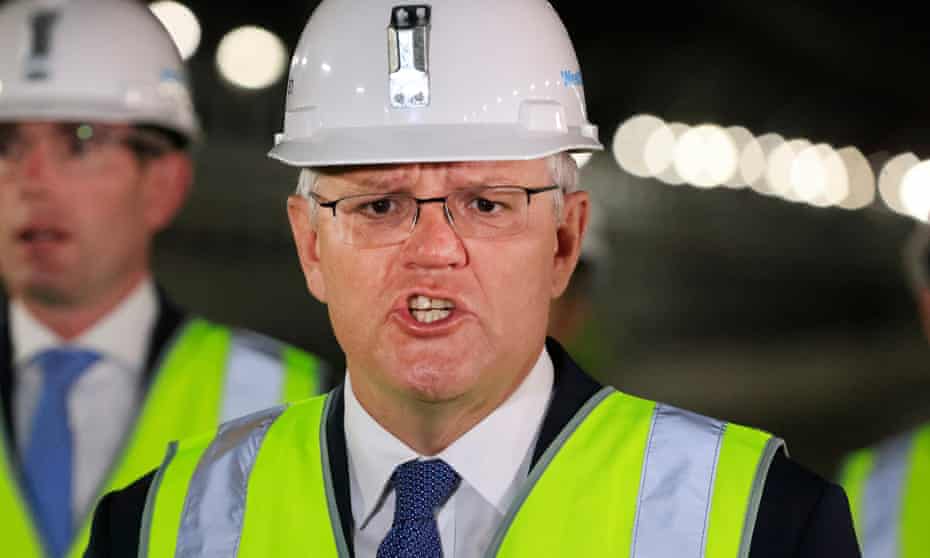 The first thing Tony Abbott's LNP did when it came into government just 8 years ago was was to cut and abandon investment into "scientific research" 40,000 Academics have lost their jobs and were not, I repeat not included in the Morrison LNP JobKeeper program. Here we have the PM who has stepped outside the country and made us the laughing stock of the world. Here we have him praising scientists for their ability to be Uber drivers.
Morrison is a man of many words however irrelevant ones in the world in which we live. Fast to learn nobody attended his address in Glasgow. He's hiding behind science and technologies that are yet to exist and not funding ones that do. Stalling for the pocket sake of his donors making us pay and declaring it's not a tax. Hard hats and High viz don't make him anymore convincing.
Australia risks losing jobs to other countries if it fails to lift its below-average spending on research and development, a peak science body has warned, amid Scott Morrison's vow to promote "technology not taxes" on climate policy. Australia invests just 1.8% of its economic output in research and development, well behind the OECD average of 2.5%.
Source: Jobs at risk without boost in research investment, peak body warns after Scott Morrison praises scientists | Australian politics | The Guardian