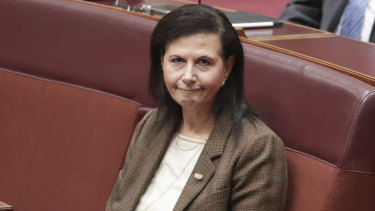 Scott Morrison Named  (ODT)
A former Coalition minister has slammed the federal government's handling of aged care and called for major structural change in a submission that exposes years of failure to help older Australians.
One of Tony Abbott's own ministers after the 2013 election, Liberal Senator Concetta Fierravanti-Wells, says the government has not had the political fortitude to fix the sector after spurning calls for action when it took power.
She also names Prime Minister Scott Morrison as one of the ministers of the social service responsible for aged care in the federal cabinet during the time she says the government squandered a chance for reform.
via Government squandered opportunity for aged care reform: Concetta Fierravanti-Wells