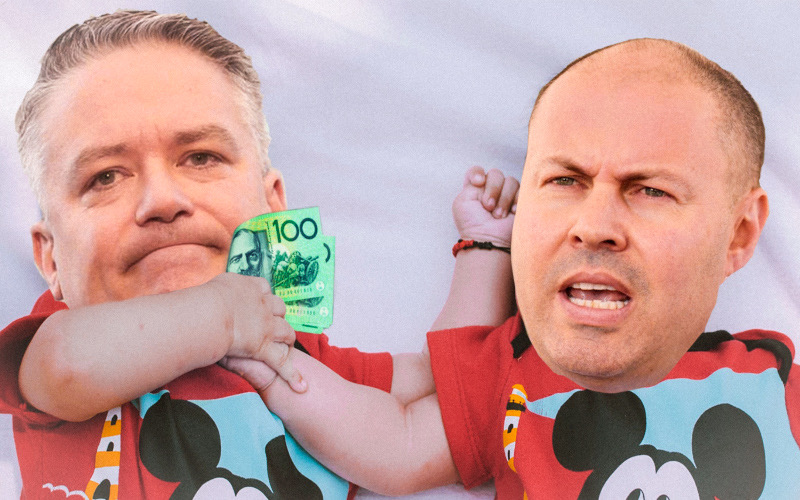 This fixation with balancing the Budget – the very thing which they deemed so critical in managing the economy – was the very thing which has been damaging the economy.
There are two ways to balance a budget: cut spending or raise taxes. The latter ran counter to party ideology, so Josh Frydenberg cut spending. Cutting spending withdraws money from the community. It is deflationary. So it was that lower spending meant lower economic activity. Growth drifted lower, so did inflation, so did interest rates. Lending criteria got tighter. Then the housing market got an attack of the wobbles.
The Libs are fond of talking about their Shopkeeper Theory; that is, that every shopkeeper must balance the books. Or they go out of business. So it is that the Government too must balance its books, they say, and the idea of balanced budgets is deployed as a weapon to bash political opponents.
The fact is that shopkeepers don't issue their own currency. Shopkeepers don't have a banking system to buy their bonds. Shopkeepers can't create money.
The consummate paradox is that, while they deny the efficacy of what central banks are doing, what MMT describes – and espouse ShopKeeper Theory, the world's central banks are actually creating new money anyway via QE. They are watching it happen while denying they can see it.
Do the grandchildren really pay the debt? The problem with Scott Morrison's plan for recovery, and MMT – Michael West