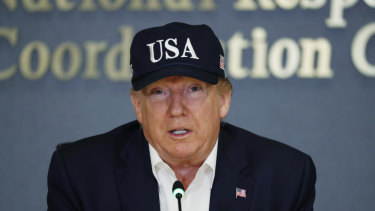 There's only a Year to go and we are watching the panic set in. Trump said the USA was "making" money out of the Tariffs whose advising this idiot non-savant ? (ODT)
US President Donald Trump on Tuesday warned he would be "tougher" on Beijing in a second term if trade talks dragged on, compounding market fears that ongoing trade disputes between the United States and China could trigger a US recession.
US stocks fell on Tuesday as data showed factory activity contracted for the first time since 2016 in August, while the benchmark 10-year US Treasury yield fell to its lowest since July 2016.
via Donald Trump warns China against dragging its feet in trade talks