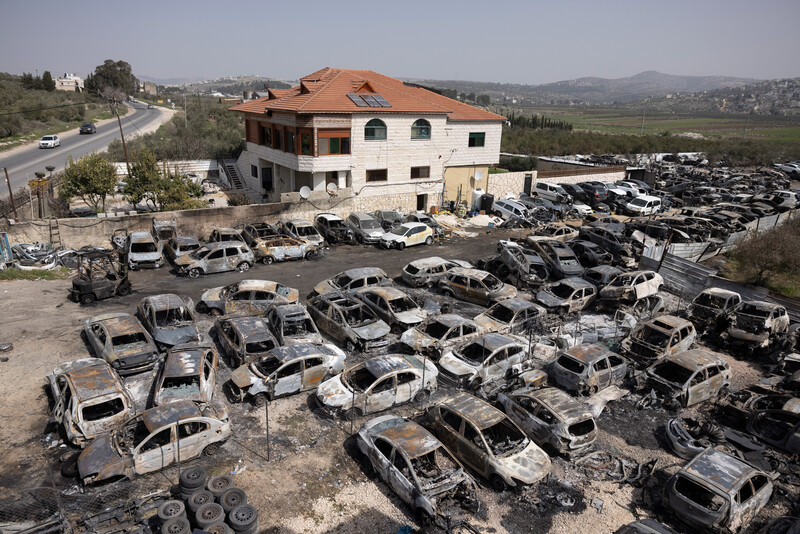 A monthly roundup of photographs documenting Palestine, Palestinian life, politics and culture, and international solidarity with Palestine.
Source: Palestine in Pictures: February 2023 | The Electronic Intifada
The UNHCR director of field operations, Christian Salazar Volkmann, adds, "In addition, Israeli authorities treated the nearly 450,000 Israeli settlers and 2.7 million Palestinians residing in the West Bank (excluding East Jerusalem) under two distinct bodies of law. This resulted in unequal treatment on a range of issues, including access to water." The Israeli squatters on land owned by Palestinian families are, in fact, water hogs. The draft report said, "as estimated in 2014, 87 percent of the mountain aquifer waters were used by Israelis and only 13 percent by Palestinians." Aquifers are non-renewable underground water resources that are being drawn down, and I think it is clear who is drawing them down most rapidly.
Source: Water Justice for Occupied Palestinians is demanded by UN, as Israeli Squatters Use 87% of Aquifers