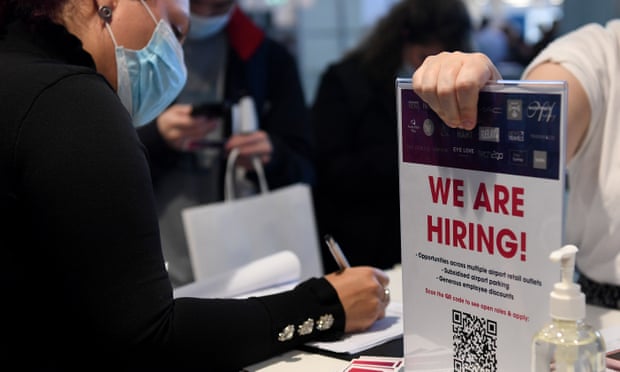 it remains rather striking that while we are celebrating unemployment figures not seen since the mid-1970s, we are experiencing wage growth we haven't seen this high since … oh, 2019.
The current circumstances allow us to put to the test a few economic theories.
By all accounts, wages growth should be skyrocketing. There should be a wages breakout due to the demand for workers. If not now, when? Wages are supposed to respond to lower unemployment and higher vacancies.
Source: Wages growth should be skyrocketing on the back of Australia's low unemployment. Is the system broken? | Greg Jericho | The Guardian