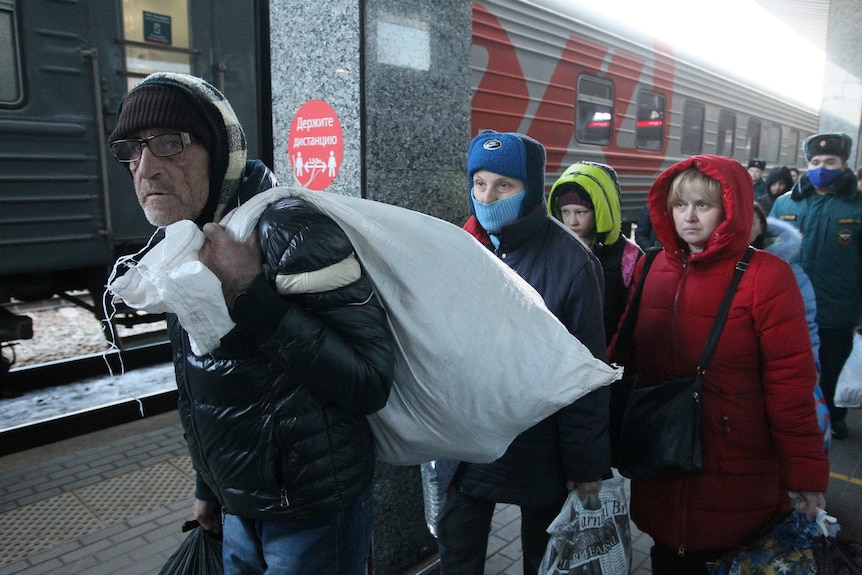 However, a report by Human Rights Watch found that most of the cases they documented "where Ukrainians from the Mariupol and Kharkiv areas were transported to Russia amount to forcible transfers".
The report described the practice as a "serious violation of the laws of war amounting to a war crime and a potential crime against humanity".
The Institute for the Study of War has stated that Russia "continues to conduct massive, forced deportations of Ukrainians that likely amount to a deliberate ethnic cleansing campaign".
Tens of thousands of Ukrainians have had to escape the war via Russia. Neighbouring Estonia has become a sanctuary for those unwilling to stay on enemy soil.
Source: The Ukrainians forced to flee their homeland through the country of their invaders – ABC News