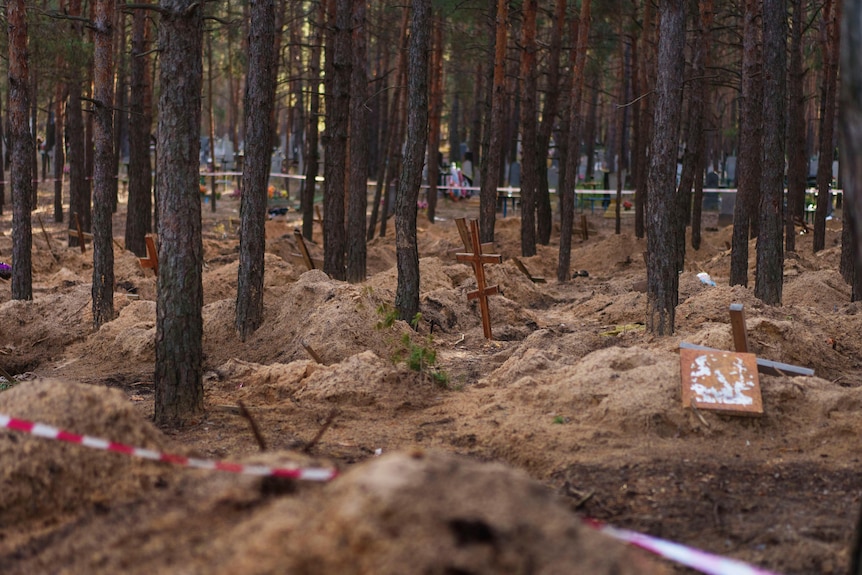 When asked if Ukraine will win the war, Garagatyi looks incredulous.
"We've already won," he says. "What are you talking about? We already have won! We have already defeated them.
"They don't have any idea … they don't understand why they have come here. They have no idea what they are doing here.
"They're cowards. How are those cowards capable of defeating people like us?"
In the wake of Russia's retreat from eastern Ukraine, survivors are sharing their stories and the horrors of life under occupation are being revealed.
Source: Inside the grim chambers where hundreds of Ukrainians were held captive by Russian soldiers – ABC News