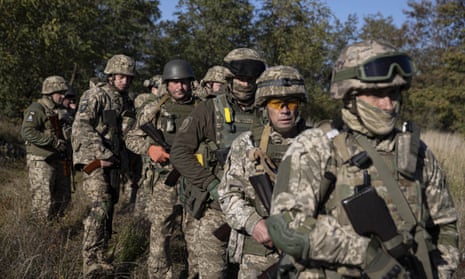 Even the UN general assembly – much criticised in recent years for a lack of global influence – voted overwhelmingly last week to condemn Russia's "attempted illegal annexation" of four provinces in Ukraine, and declare that Moscow's territorial claims "have no validity under international law". Only Russia and four other countries – Syria, Nicaragua, North Korea and Belarus – voted against the resolution, while 143 countries voted yes.
The FATF should realise that Russian leadership only understands power. The more aggressive and comprehensive the response, the quicker this war will end.
And to be clear, it is Russia that needs to end this war. Over the past few weeks, Ukraine has noted certain interests making increasing calls for peace. Ukraine seeks peace. Ukraine longs for peace. But Ukraine will never succumb to peace by coercion.
If you need evidence of this, look no further than the children's playground in Kyiv destroyed by Russian missiles last week. It is named after Ukraine's national poet, Taras Shevchenko, a former serf who fought against Tsarist Russian subjugation in the 19th century. His works of resistance are now being sung in queues and scrawled on public buildings across Ukraine, including this line from "The Testament": "Oh bury me, then rise ye up; And break your heavy chains; And water with the tyrants' blood; The freedom you have gained."
Ukraine needs more support. This can and must be agreed this week, says Ukrainian presidential adviser Vladyslav Vlasiuk
Source: The world has a choice: act decisively now or face a larger conflict with Russia | Vladyslav Vlasiuk | The Guardian