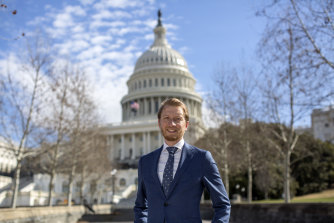 The IPA Murdoch and the Menzies Institute gave him and then removed his training wheels as they did Tim Wilson and others. More will come as it's the IPA's goal to be much more than just a think tank.
How did you get your big break? I've had many. Tom Switzer first published me in the Spectator Australia as a university student, which led to Nick Cater inviting me to write for The Australian and John Roskam to hire me at the IPA. They may regret it now but ABC's The Drum had me on many times when I was first starting out and helped hone my media skills. Then a casual Senate vacancy arose unexpectedly in 2016 when Michael Ronaldson retired from the Senate and 450 Victorian Liberal Party members chose me from a field of nine candidates.
Favourite movie of the past decade?
Top Gun Maverick.
What's the best piece of advice you've ever received?
The good Lord helps those who help themselves.
Source: Quick Q: How the media helped James Paterson get his break in politics