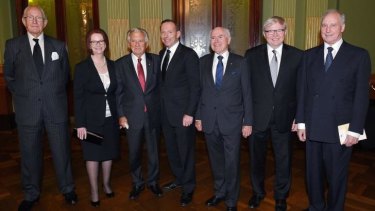 The history of Labor has always been to clean up the self-crowned "better managers" mess.They have always been there to give the nation a "progressive shove", and get going again. When we are on the road to progress, and moving forward the LNP step up the chorus calling it a mess and echoing "we are the better managers". If the 24/7 news cycle actually printed the news along with a little critical precise of our historical facts the LNP might just feel they need to pitch in and actually help this country instead of themselves and their minority of friends. I remember feeling the dark shadow of fear that pass over us when Abbott came to Government. Simply compare Fraser Abbott and Howard with Whitlam, Hawke, Keating,Rudd and Gillard.
No sooner back in office and the ALP is hit with a crisis. The gas shortages plaguing the east coast have all the makings of a giant clusterfrig from the parties of government.
Labor, while holding power only a third of the time in Australia's history, seems doomed to get the call from the electorate just as trouble is brewing.
Jim Scullin's team took office in October 1929, the month the Wall Street crash unleashed the Great Depression. John Curtin took over in 1941 as Japan was preparing to widen the war in the Pacific. Gough Whitlam's ambitious program was derailed when the quadrupling of oil prices in 1973 unleashed rampant inflation and unemployment in the Western world.
Bob Hawke had better luck, coming to power in 1983 as a long drought broke. But Kevin Rudd was hit with the global financial crisis in 2008.
We can only wish Team Albo better luck in the long term.
Source: Cold welcome: another chapter in Labor's hard luck story – Michael West