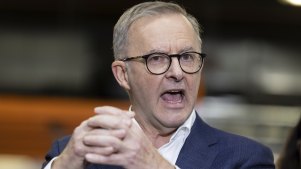 FACT CHECK 1: "The cost of living is about money in as well as money out, and in terms of wages growth, we've seen wages go backwards in the last year – we've seen wages flatline for 10 years." Anthony Albanese, May 8.
It is certainly fair to say real wages growth has been historically low over the past decade. And as Albanese correctly notes, real wages have fallen in the past year.
FACT CHECK 2: "There's no magic wand to increase wages. There's no magic pen that makes it all happen." Scott Morrison, May 9.
So while there may not be a magic pen, it would be wrong to suggest there is nothing the federal government can do.
Morrison is simply saying "It's not my job" "I'm not holding the hose" proving yet again he's no leader
Source: Election 2022: Have wages flatlined for a decade? And is there a magic pen?