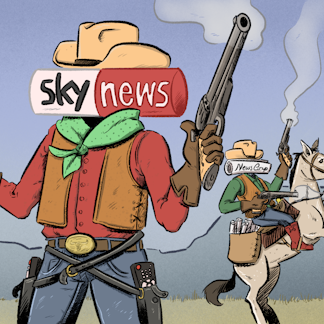 Newscorp ( Murdoch) wants Australian Media Americanised. It's how it made it's profit. It wants the UK media well done burnt to the ground and the BBC gone like the ABC  too.
What does a democracy do when a dominant news media organisation goes rogue during an election campaign?
In 2022, News Corporation is confronting Australia with this question once again, as it did in 2019, 2016 and 2013, and as it did in the United States in 2016 and 2020.
"Going rogue" here means abandoning any attempt at fulfilling one of the media's primary obligations to a democratic society — the provision of truthful news coverage — and instead becoming a truth-distorting propagandist for one side.
The evidence that News Corp has gone rogue during the current federal election is plentiful. It can be seen every morning in its newspapers across the country, and every evening on Sky News after dark.
A sample of its election coverage over the period April 27 to May 2 makes the case.
Source: As News Corp goes 'rogue' on election coverage, what price will Australian democracy pay?