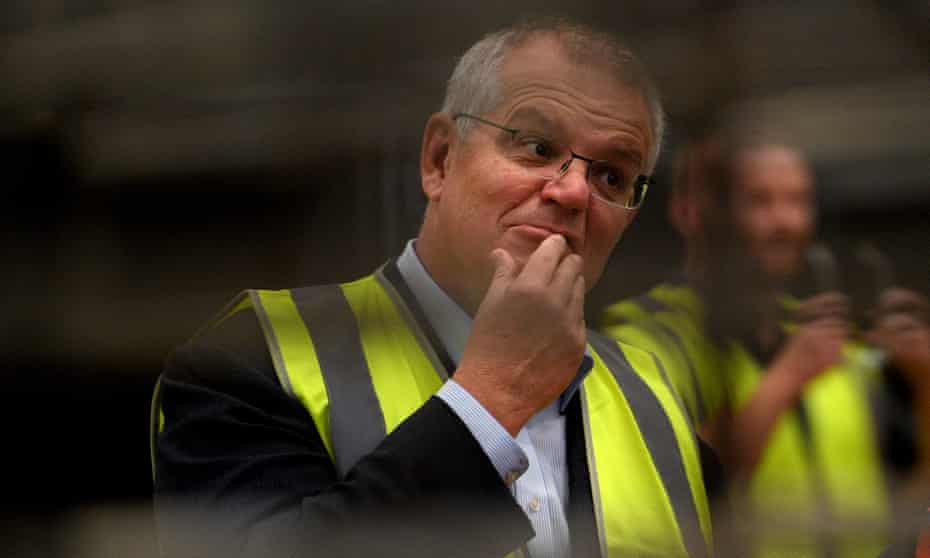 The problem for Morrison is a "New Beginning" is streaks ahead of what we have already suffered under Morrison's leadership. Anthony Albanese was Deputy PM when Australia's Economy was No1 in the world and Taxes were much lower than the LNP's today. So Albo isn't a blank page he was a Minister who looked after infrastructure for 6 years, never late and always on time. He was  there when almost a historic record number of Bills were negotiated and passed by the Gillard government.
He was there when Morrison created the world's harshest treatment ever handed out to Asylum Seekers labeled "illegals" with total disregard to the agreement signed in the UN on Human Rights. There when all we heard from the LNP was Nope Nope Nope and that the Sky was falling in because of a paltry deficit of only $200 bn compared with the $1Tn today. Morrison was present when the "No Cuts" lies were being trumpeted and "ditch the bitch" was an LNP's slogan. There when the NBN was turned into a Frankensteinian patchwork of a monster and present when Abbott was demoted and he was elevated. And there, yes there again, when Turnbull was stabbed in the back and fell on his sword. Morrison was always lurking when the LNP couldn't possibly have a woman Julie Bishop as a leader a reminder that Morrison was present when a rumored Muslim couldn't represent the seat Morrison wanted even though Towk really a Christian had 80% of the branch vote. Yes, we all sure do, and well, know who Scott Morrison is now.
The last time Morrison faced an electoral contest, he donned a baseball cap and jetted around the country telling voters not to vote for Bill Shorten. That was it. That was the pitch. The bill Australia can't afford. Morrison was the ultimate blank page.
Best to be direct. The worst of Morrison is right up there with the worst I've seen in two decades of political reporting. That's the truth. Genuinely, terrible.
Let's recap these past three years.
Source: For three years the prime minister has schemed and strategised. Can Australians stomach any more? | Katharine Murphy | The Guardian