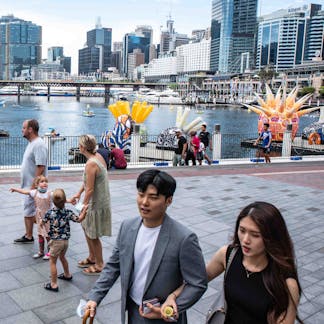 Racism is a historic needless appendix to our Institutions and is given strength it doesn't deserve in the heartbeats and mindset of a cultural minority that keeps telling us they represent "most" of us. The only thing this "most" represents in a multicultural society is the echo of the cyclops bigotry of "some" of us and we certainly know the groups that uses it and where to find them.
However, it's fading and grows weaker with each and every passing generation. After all we are only 220 years old. If we want to really rid ourselves of it positive action against privilege, the economic, and opportunity divides need to be addressed in order to allow multiculturalism to really flourish. Scandinavian countries are streaks ahead of us in their institutional approache to multicultural democracy and its reflected in their public institutions primarily in their education system which begins in kindergardens through to secondary schools.
Australia's political leaders often talk about its multicultural credentials, making sweeping statements about its unmatched success in diversity. According to Prime Minister Scott Morrison, Australia is the "most successful" multicultural country in the world. This self-congratulatory speech, however, masks the reality that we are a country with a deep racism problem that is not getting better. Racism in Australia My recent co-authored book Racism in Australia Today with Amanuel Elias and Yin Paradies looks at various manifestations of racism in our history and across key institutions.
Source: Racism is still an everyday experience for non-white Australians. Where is the plan to stop this?