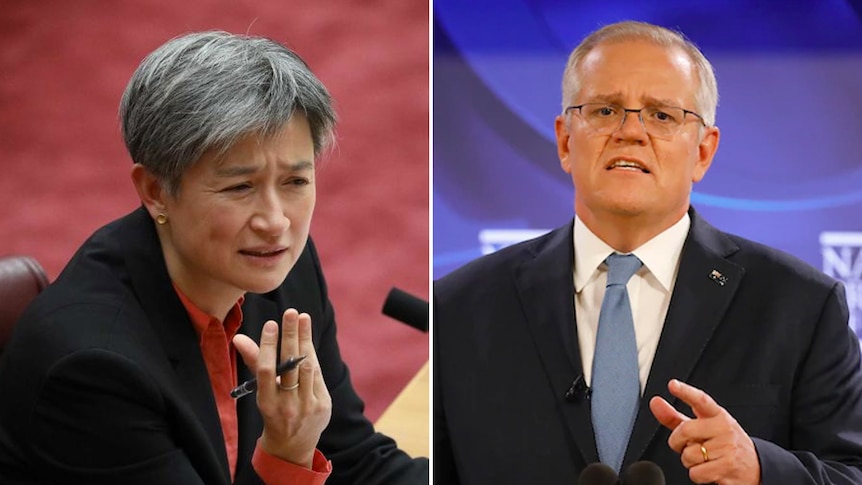 Let's remind ourselves. Tony Abbott closed down Radio Australia the heartbeat and our biggest influence in the South Pacific. He had little or no ambition to be culturally part of the region and really was a catalyst in allowing China's expansion in to fill a hole. Abbott was an Anglophile and wanted us to be more NATO than AUKUS. He was happy to cement our relationship with China and steal the ALP's efforts. Andrew Robb quit and went to work for the Chinese. Back then it was all about shirtfronting Putin not Xi.
How quickly things change when leaders change. Morrison is quite the opposite a struggling leader in the polls and drawn in to become the Right-Wing of the L-NP's puppet. He once claimed to be a moderate and stabbed Turnbull in the back. He's spent 3 years politically scapegoating, dog whistling and flying false flags. Muslims are long gone and of no use as a threat, Australian Africans are like Lebanese beacause while black they're actually Christians and amplify our racism. So it's back to the future and drwing board. He's now channeling Menzies and the politics of the 50s and 60s yelling "Reds are under our beds" and  China's CCP is the threat.
Oddly enough Xi isn't doing the same and has never really attacked our Democracy or political system in the way Morrison and Dutton are doing China's. He's simply initially reacted to the L-NP  and not our Democracy. For 9 years the L-NP have allowed News Corp and Sky News to run a Sinophobia campaign,while Abbott Morrison, and the LNP obediantly stayed shtum. Silent to Murdoch's personal revenge campaign on China for having been thrown out of the country. He even claimed Wendy Deng his wife was a Chinese Party operative. Xi simply asked for the rhetoric to be toned down.
Morrison's politicizing of China has resulted in destroying a successful economic relationship built over years to let News Corp, Ch9 and Stokes's Ch7 stoke the flames of China-hate. He has now even sacrificed our sovereignty to the US and UK in the process. Welcome back to the 50s and 60s and that politicized prism through which we now view China in this election year. It's the the same prism that allowed Indonesia to massacre 1M Chinese and left-wing unionists in Indonesia and had us go to and lose a war in Vietnam, and yes it was "all the way with the L-NP back then too. They were "keeping us safe"!
How does Labor see the world? The best guide is a landmark speech on Australia's place in the world, delivered last year by Labor's foreign affairs spokesperson Penny Wong at the Australian National University.
Source: On China, national security and defence, both the Coalition and Labor are prepared to play politics, but they use very different language – ABC News