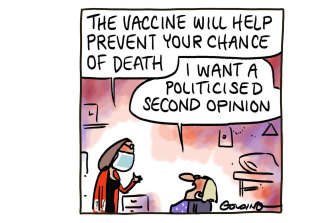 Morrison, leading Australia's biggest ever Government, wants the private sector to make all the decisions for him. His role to do nothing but photoshoots and prMos. He no longer wants to look in that filthy rear vision mirror because all he can see is the shit and confusion he left in his wake. He certainly doesn't want to look forward over the horizon because the obvious might just contradict what it is his biggest donors want and that's just nothing.
So for $500,000 pa plus expenses he wants to opt-out of any decision-making. If only he could have a Hawaiin holiday and leave all the policy decisions to private enterprise. He doesn't hold the fucking hose. How many ways has he said it? Private enterprise "systems" hold it. They are the nations decision-makers doing the things where the bottom line is the rudder and guides them. Besides they get paid more. It's as if Morrison is captain of a rudderless ship have others save him. If they go wrong and mess up he's Scott and free because it won't be his doing. If all goes well he'll take the credit for the "freedom" he gave. All for just photoshoots at the cost of $500,000 plus expenses .
Senator Lambie said people who worked with vulnerable people needed a police check, taxi drivers needed to get licenses and it was not discrimination to expect some workers to be vaccinated. "That is the way it is and we do that to keep people safe. How about that? We put others before ourselves," she said.
Source: Australia vaccines: PM wants businesses to set vaccine rules as some senators vote with One Nation