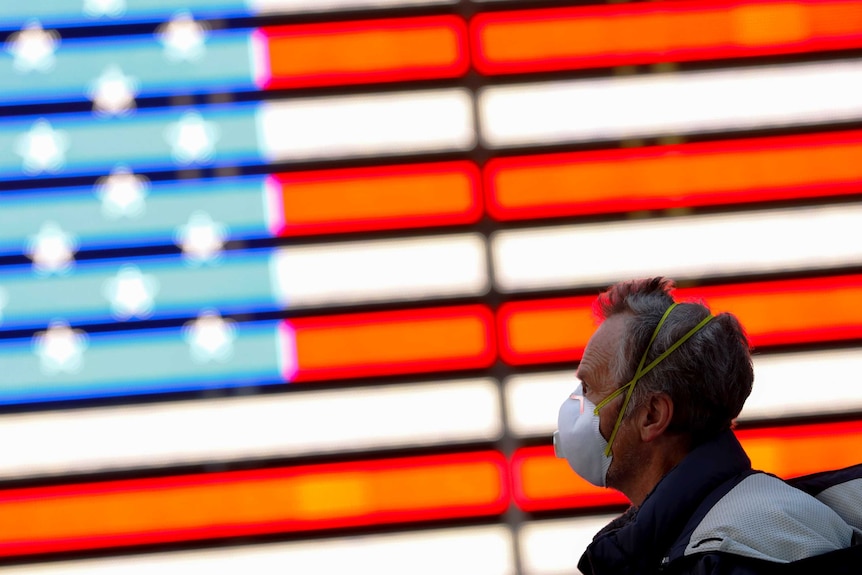 THE ADVICE FROM NATIONS COMING OUT OF SUMMER AND FACING A RESURGENCE
In the UK, daily case numbers are hovering around the 40,000 mark, with weekly deaths now averaging over 1,000. Boris Johnson's government has faced criticism for its COVID approach since its so-called "freedom day" in July, which included the scrapping of mask mandates and the end of most restrictions. About 68 per cent of the total population is double-vaccinated, ranking it 18th out of the 38 OECD countries. Australia is 14th on the list, with 70 per cent of the total population fully vaccinated.
The US
Some states in the US have had loosened restrictions for more than six months.
COVID cases are sitting at a 7-day moving average of 83,000, with an average of 1,100 deaths a day across the country.
About 69 per cent of the country's population aged over 12 is fully vaccinated, with a booster program now being rolled out across the country.
Source: Experts from Singapore, Canada, the UK and the US give Australia 'living with COVID' advice – ABC News
Singapore
Singapore is going through its most challenging period of the pandemic.
With one of the highest vaccination rates in the world, the tiny island nation had planned for a phased reopening once 80 per cent of the eligible population were fully dosed.
But over the past two months, it has faced its steepest curve of infections and deaths of the pandemic so far, with daily case numbers rising to a seven-day average of about 2,700 and 13 deaths a day.