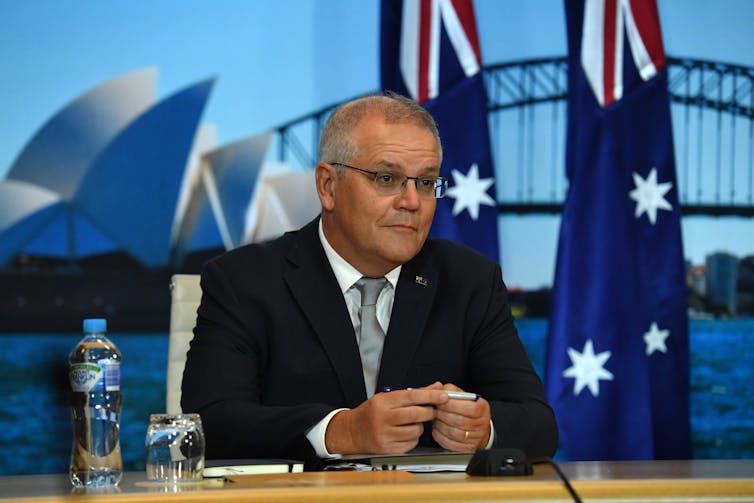 Expectations of Australia heading into the summit were low – a fact perhaps reflected in the summit's agenda. Morrison's address was way down in the running order – he was 21st of 27 speakers. Biden was reportedly not in the room when Morrison spoke. And in an unfortunate glitch, Morrison's microphone was on mute at the start of his speech.
The summit did deliver some major gains. There was palpable relief as Biden brought the US back to the table on global climate efforts, committing to an emissions-reduction target twice the ambition of Australia's. Other nations including Japan, Canada and Britain also outlined major new commitments.
But sadly for Australians, the summit revealed the stark contrast in climate policy leadership between Morrison and his international peers.
Source: Spot the difference: As world leaders rose to the occasion at the Biden climate summit, Morrison faltered