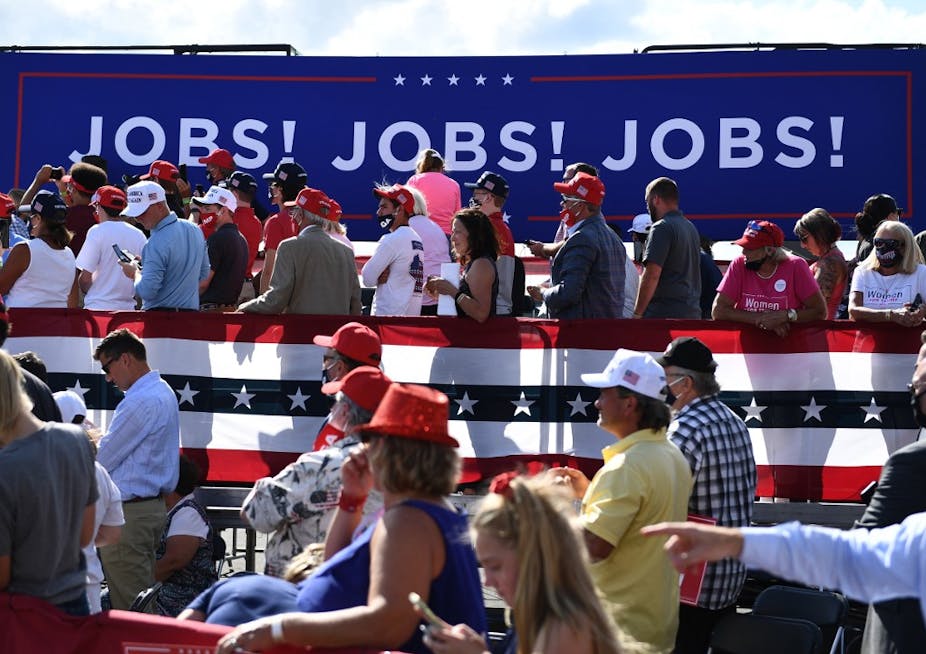 The upward trend started with Obama/Biden and lasted 7 years Trump piggy backed on 4. (ODT)

The economic crisis triggered by the Covid-19 pandemic brought an abrupt end to the longest economic expansion in US history – 128 months of growth, eight more than the previous record, between the Cold War and 9/11. If the recovery is slow and uneven – and data indicate that that may well be the case – it could profoundly damage the president's chances of reelection.

Fact check US: Is the US economy recovering, as Donald Trump claims?