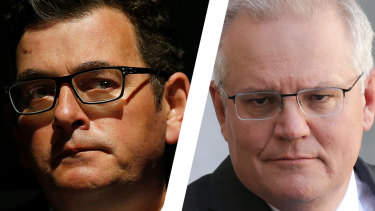 Murmours of Andrews being a model of what a PM should look like has set Morrison and Frydenberg off against not just Andrews but Victoria blaming the State for everything they haven't done. (ODT)

They need him to succeed on their behalf. The Prime Minister might find that destabilising the state government during a recession and a pandemic might not please as many Victorians as he thinks.

Has Scott Morrison forgotten that he's Victoria's Prime Minister, too?