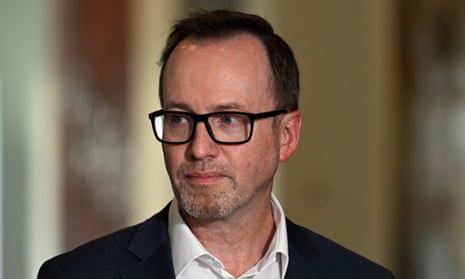 The Greens and Coalition may unite to force a key change to the appointment of the national anti-corruption commissioner, in a move the attorney general, Mark Dreyfus, claims could derail the establishment of the body.
On Monday, the Greens justice spokesperson, David Shoebridge, threatened to support the Liberal amendment requiring bipartisan support to appoint the national anti-corruption commissioner unless Labor agreed to put a non-government member in the chair of the Nacc's parliamentary oversight committee.
Labor and the Greens are now engaged in a high-stakes game of brinkmanship in parliamentary debate on the signature bill, which the Albanese government promised to pass this year.
Only time will tell if the Nacc will be the 'big broom' promised to sweep through our corridors of power Katharine Murphy Katharine Murphy Read more The Liberal amendment proposes that the appointments of the Nacc commissioner and inspector would require "at least a three-quarters majority" of all the members of the joint parliamentary oversight committee.
Source: Greens threaten to support Liberal amendment in move that could derail passage of key integrity bill | Australia news | The Guardian