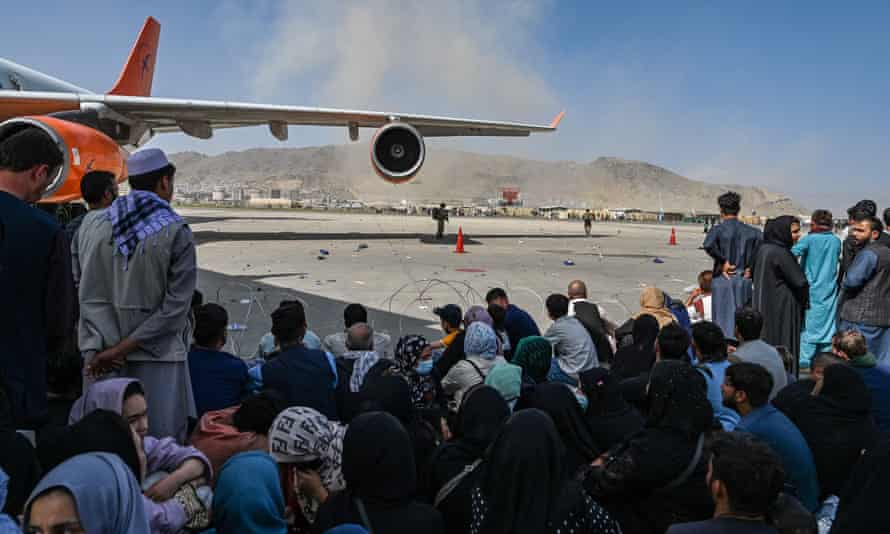 Today, Australia stands at another seminal moment. Will our leaders today have the courage and compassion shown by Malcolm Fraser and the LNP of yesteryear?
Morrison and Dutton have yesterday flown 26 out of Kabul, 2 Australians and those who currently have visas for Australia, All in a plane that's purpose built for 128 but able to take hundreds more. It's now been reported that only 600 will be flown from the area and with testing qualifications and "if possible". Allowing Morrison so much breathing space for further excuses it's unbelievable in this crisis.
Morrison's preferred arm twisted intake it seems will be made up from the numbers already here but possible deportations will still remain hanging over their heads when it comes for the government to decide. Why does Morrison even claim to be a Christian?
Under Malcolm Fraser over 100,000 Vietnamese people came to Australia without the bureaucratic wall put in place as is by Morrison. Today they are vibrant communities in Cabramatta and Inala which are testaments to their integration into our multiculturalism.
Morrison Shames us and this Nation he's been watching and doing nothing about this potential holocaust steamrolling forward since April. Now he stands before us talking, as if this was a surprise that he has no control of. Morrison was and has been an enabler of what we are now witnessing but even more he's become an active participant in declaring people must form a queue and wait fill out forms which haven't been sent and aren't available and he won't listen to anyway because those might likely be terrorists. Such a fucking hollow excuse simply make one puke.
Source: Malcolm Fraser saved Vietnamese refugees – can Morrison find the same compassion for Afghanistan's? | Bertin Huynh | The Guardian