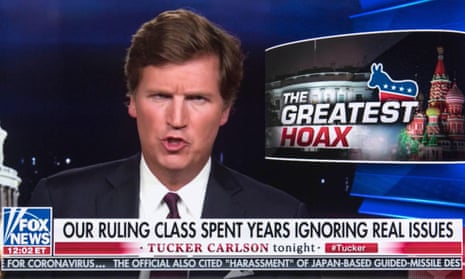 Fox News avoids reporting Real & Current News. They phish their own fabricated news that one might find down the rabbit hole. News that Real Media isn't discussing. Yes, it's back to their normal "look over here folks" attention-grabbing sideshow made to influence the feeble-minded for the monied interests. As long as their ratings show it's what the minority of America wants to hear the cash flows. Forget facts and become addicted to Fox's World.
following the Dominion settlement, Fox News has remained largely silent on its own legal struggles. It reported the end of the lawsuit on its 6pm show on Tuesday, but the channel's media correspondent, Howard Kurtz, had been rather coy about the details.
"The amount of the settlement has not been disclosed," Kurtz told viewers – a strange thing to say, given the $787.5m settlement had been reported by almost every news outlet in the US.
"For Dominion, if it lost the case, it ends up with zero, and because of the first amendment concerns […] that would've been a roll of the dice for the company that argued that they had been defamed by Fox," Kurtz added.
It raised the question as to why Fox News paid Dominion the better part of a billion dollars. The question was not answered.
Source: Hunter Biden and 'dirty' New York: Fox News back to basics after lawsuit | Fox News-Dominion case | The Guardian