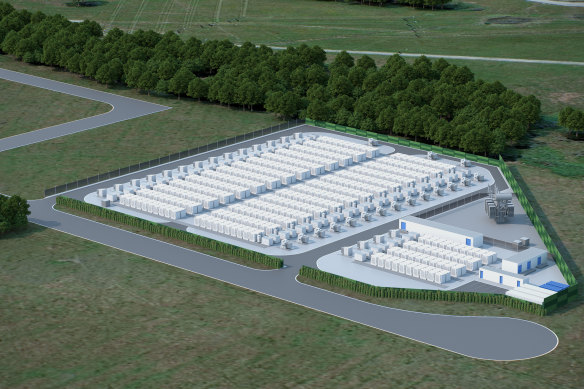 Promoting the Fossil Fuel Industry as if it was Green and operating in the interests of the planet is The Age's business model. Rather it knows as does Shell to stay ahead of the energy market it needs to transition or appear to be transitioning to some degree. In Africa and elsewhere Shell is known to be one of the world's biggest destroyers and polluters of the natural world. So needless to say this minor battery investment will get an immense amount of publicity. BP is also known to be one of the largest investors in solar energy. However, like many of the worst industries, an investment in notable deeds is part of their business model.
Do we even know what percentage that investment entails in their overall business strategy? Or what percentage it entails in reparation of their historic ransacking of the planet? When for 75-plus years they were aware of the damage being done in promoting fossil fuel as the most efficient form of energy.
(Note the trumpeting headline and then read the actual pissant reality of the project)
Once fully operational, the 200-megawatt, 400-megawatt-hour battery system will have the storage capacity to power the equivalent of 80,000 homes across Victoria for an hour during periods of peak demand.
British energy major Shell has selected a suburb in south-eastern Melbourne as the location for its first direct investment in a big battery project anywhere in the world.
Source: Oil giant Shell makes world-first big battery investment in Melbourne