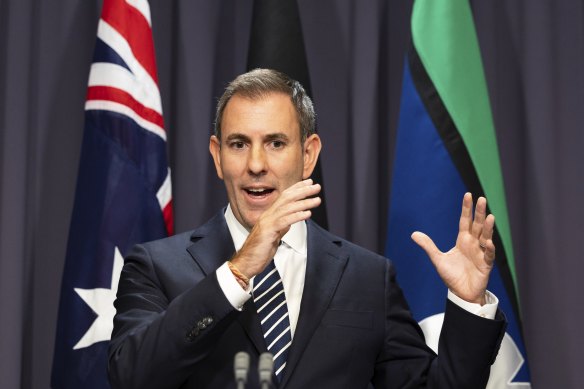 The question amounts to " do we want a fairer Australia or not" Treasurer Jim Chalmers asked that question as history has shown us the rich have got richer and the poor poorer by unbelievable margins. So does this minor change now seem so unreasonable?
The Age and the FSC's "new analysis" seems to indicate it is. No mention of the fact that the 500k people in some distant future of 50+ years will amount to 3% of some 18M people. Indigenous Australians are 3% of the Australian population and we havent given a fuck what happened to them for over 200 years. No predictions are made about the wage vs profit distribution imbalance currently 8%. If that's maintained the average Australian family will be living below the poverty line and with zero super just as the unemployed on Job Seeker are today. It seems The Age and the FSC aren't interested in a fairer outcome for all Australians only for some.
When the analysis is applied to all workers aged 25 and over, it finds the full impact would extend to 526,071 workers over their working lives and into retirement, a period that would cover at least five decades.
Source: Superannuation changes: Super tax could one day hit six times the workers the government claims