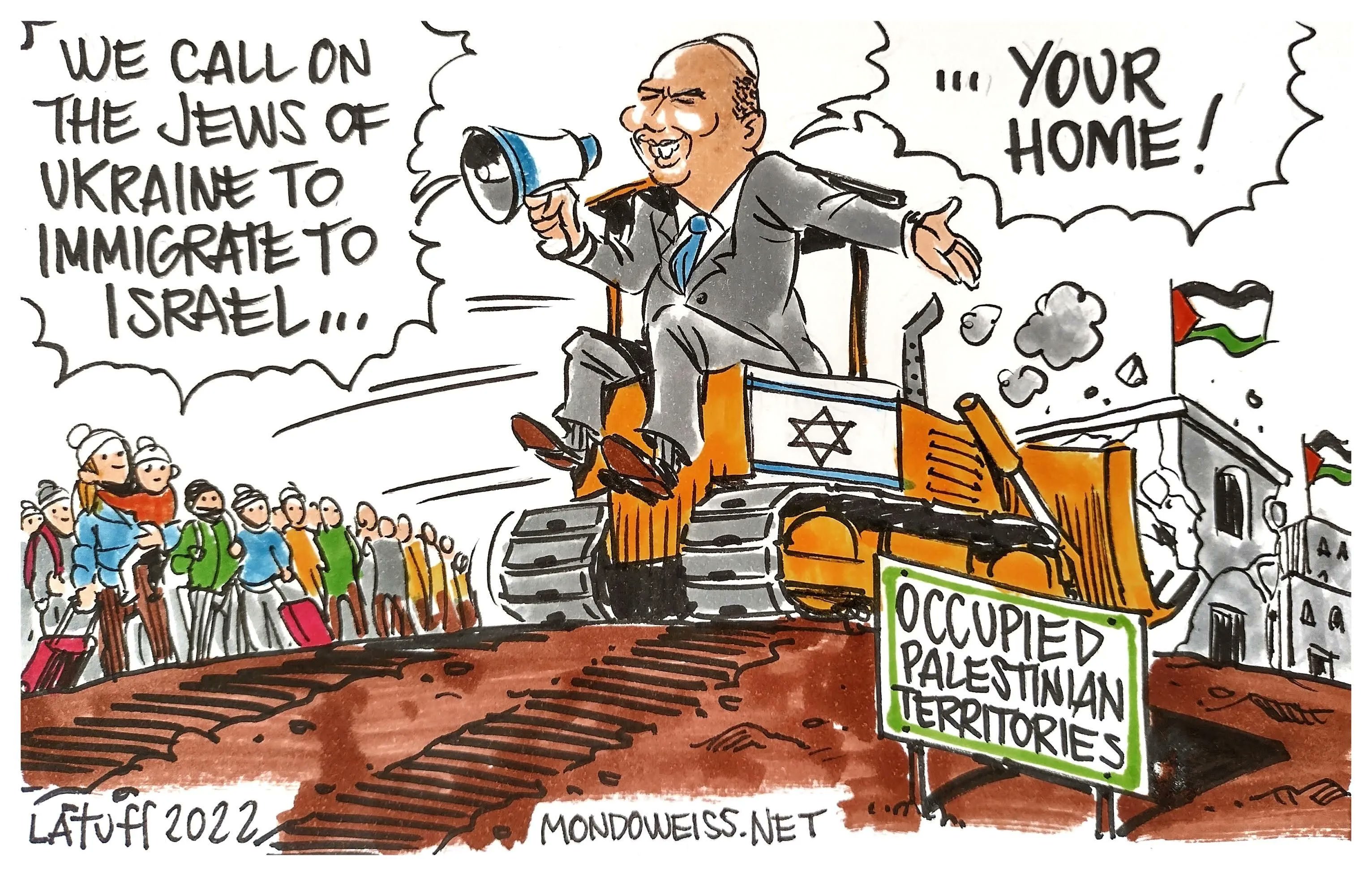 why on earth has the world's only Jewish state failed to support the only other country with a Jewish leader? So much for conspiracy theories about Jews controlling the world. We can't even get together to control the outcome of the war in Ukraine.
When Israel refused to provide Ukraine with its Iron Dome air defense system, in the face of Russia's brutal aerial assault on Ukrainian infrastructure, Zelensky couldn't contain his frustration in an interview with French TV: "You know there are many people in Ukraine of Jewish origin, and there are a lot of Ukrainians in Israel. How is it possible to have this attitude? I was shocked."
Zelensky and Netanyahu may share the distinction of being Jewish leaders. But the Ukrainian should not expect much in the way of military help from Israel. Frankly, the latter is too busy heading in the direction of fascism to be much help in defending a democratic state from Putinism.
Source: Israel's Strange Ambivalence on Ukraine – CounterPunch.org