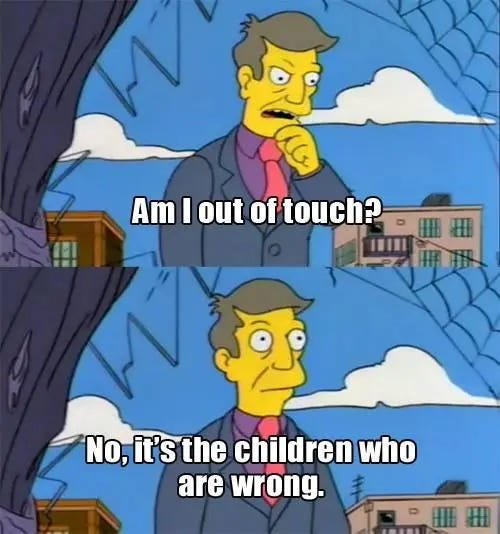 "Among people with a tertiary education, Labor's vote lead over the Coalition was 35-26 per cent. Yet the Coalition's situation is worse since 18 per cent voted Greens, which means the combined Labor-Greens tertiary vote was 53 per cent. The Liberals are being beaten in the cohort that heavily represents decision-makers and opinion shapers."
It's probably worth mentioning that the same cohort also used to heavily represent subscribers to The Australian, but that was before Lord Rupert refashioned it as a fanzine for white nationalist authoritarianism, climate change denial and shitposting-as-a-service.
Of course, as the senior political editor of a newspaper that, more than any other, was responsible for driving our national conversation into the howling wastelands of super-maximum derpitude, Paul Kelly probably didn't think of that, or care to mention it.
Source: Dark satanic troll factory foreman bemoans falling market share for dark satanic troll content.