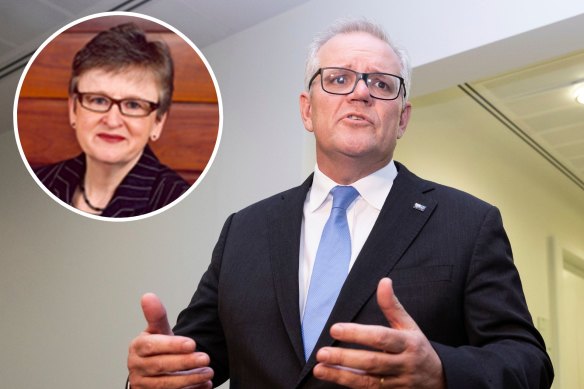 Was he QAnon's man in the Australian Government? His best friends seem to think so
The damning report into Scott Morrison and his multiple ministries created a compelling case for a parliamentary vote to condemn his conduct.
There are no doubts about the damage caused by his decision as prime minister to be sworn into other portfolios without telling the ministers, the parliament or the people.
Former High Court judge Virginia Bell sets out the harm: undermining confidence in government; creating confusion over responsibilities; avoiding accountability.
Source: Scott Morrison Bell report: former judge's findings make a compelling case for parliament to censure ex-PM