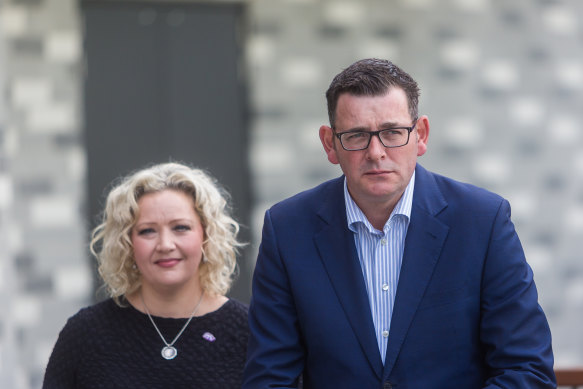 QC Peter Redlich, head of IBAC, has said that the mainstream media were, in fact, creating a mountain out of a molehill. Why would that be? The Age could glean nothing from the leaked preliminary reports and be, at best making conspiracies where there were none in Quixotic fashion.
The Age in as much says so to protect themselves legally, and they bury their escape midway through their PR rant against Dan Andrews. We shouldn't be surprised. Since Peter Costello, took over as CEO, he's remodelled what was once a balanced news source into a mirror of Murdoch media and has tried to compete with the gutter press. The current headline reminds me of that old rag Melbournians once bought for the racing form guide The Truth.
The Age has amplified what has been common to Australian politics since the days of Bolte. Napthine's government was criminal the way it left the LNP government when losing to the ALP and with Abbott's assistance. They cost Victorians over a billion dollars. What we have here is a reflection of the work done by Peter Costello and the Dirtbag brigade of the LNP in deperately assisting the little backstabbing bleeder Matthew Guy who has already left a trail of LNP bodies behind in his effort to make a comeback.
It hasn't been suggested to The Age that anyone in government or the HSU lined their pockets or materially benefited from the grants. Daintree, from what we know, is not a story about public figures with their snouts in the trough. It is about something more commonplace and arguably, more insidious; a willingness to subvert proper process and potentially, misuse public funds, to achieve a political outcome.