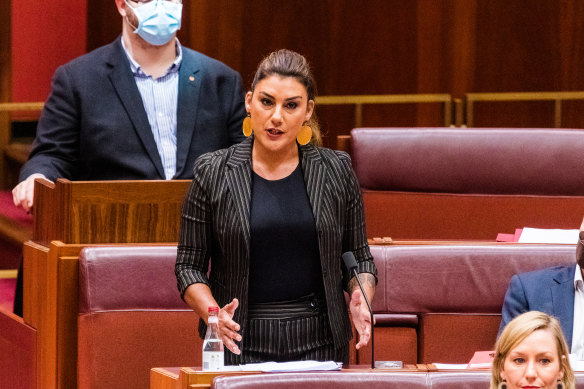 Talk about double standards when it comes to media why is Lidia Thorpe targeted when Scott Morrison was left alone? When it was discovered he employed his best friend Tim Stewart and his son were QAnon members. The Stewarts were purportedly employed by Morrison's wife. Was a parliamentary committee set up to investigate that relationship? Or his relationship with Brian Houston who he tried to take to the White House with him?  Did the media cry that it didn't "pass the pub test".
Scott Morrison even after 2 years has refused to reveal the text messages sent between he and his  "bestie" Tim Stewart.
30 Mar 2022 —
After two-year freedom of information battle with Guardian Australia, the PM's office has been told to search for any messages with
QAnon
 …
A high-powered parliamentary committee will investigate Lidia Thorpe's brief relationship with former Rebel bikies president Dean Martin after the Senate voted to refer the Greens senator.
Source: Lidia Thorpe says she's still friends with Dean Martin as committee investigates