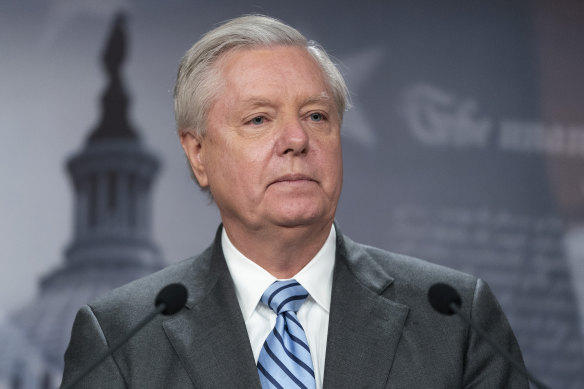 Welcome to America's Taliban. Fundamentalism has arrived. A Bill to ban Abortion in all States has been introduced. Education is totally privatised and is whatever you want it to be. None is fine and has been legislated in Florida and Arizona. Flat earth theory is an accepted reality and the states has no responsibility for children. The Republican Dark Ages have been directed and authorised from the top down with guns the ultimate authority just as in Afghanistan.
The introduction of such a bill is a sign of just how potent the abortion issue has become ahead of the midterms.
Women in every US state would be prohibited from having an abortion after 15 weeks of pregnancy under a proposed national ban designed to galvanise Republicans ahead of the midterm elections.
Three months after the Supreme Court overturned the constitutional right to abortion in America, Republican Senator Lindsey Graham, an ally of Donald Trump, has introduced legislation for a federal ban, claiming that such a move would get the nation into a position that was "fairly consistent with the rest of the world".
Source: US midterms: Republican senator introduces national abortion ban bill